---
Welcome to NewBraveWorld, your weekly source of information, inspiration and a few much-needed laughs.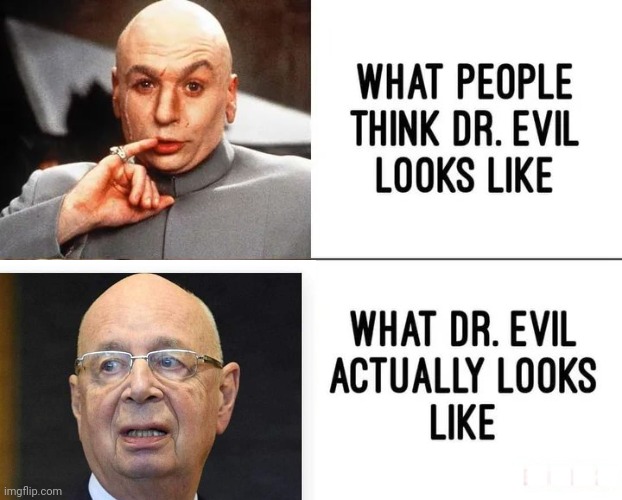 Here's what we've got for you this week:
Trump raided by the FBI: Deepstate infighting or 100% theatre?
Epstein and "ze young global leaders": Connections that run deep.
WHO pushes pandemic treaty: At the same time the World Bank creates $1B fund for vaccine passports.
💊 Red pill: Unprecedented spike in VAERS reports in 2021 and 2022.
Tidbits: The CDC ends differentiation on Covid injection status, scientists create synthetic embryos, Swedes get microchipped, and more.
Meme of the week
Let's dive in 👇
---
Trump raided by the FBI: Deepstate infighting or 100% theatre?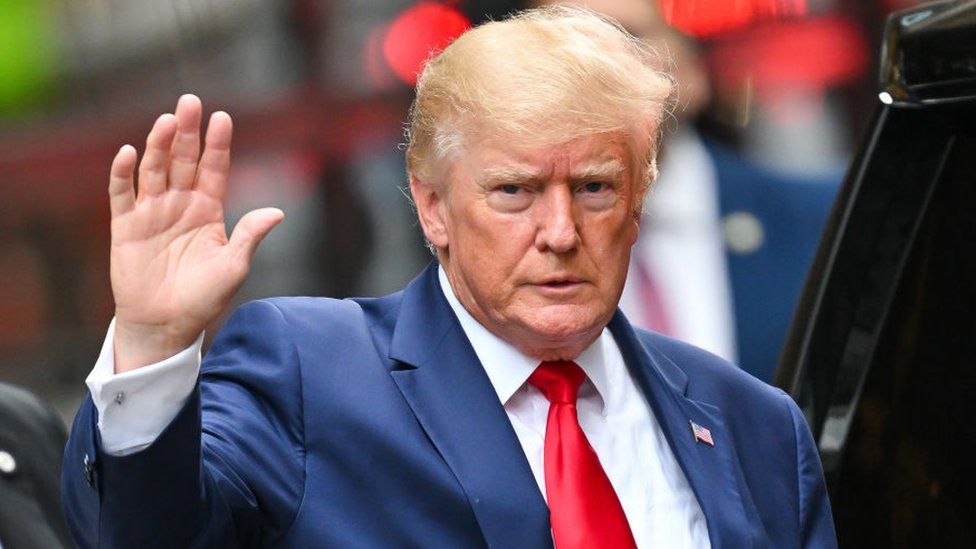 You've probably heard by now that the FBI raided former President, Donald Trump's Mar-a-Lago home in Florida, reportedly confiscating "top secret" files.
We're not going to go over the details as reported in the mainstream (because, well, that would defeat the point of this newsletter!).
Rather, we'll focus on the reaction to this event in the alternative media. When it boils down to it, there are two main theories as to what this was all about.
Theory #1: The FBI really were looking for something and the raid represents a struggle between two factions of the American deepstate.
In other words, the raid may have been a play by the current administration (which is corrupt to the core) to remove a major political rival, AKA, Trump. But this begs the question: what were they looking for? And if they find something, how do we know it wasn't planted? (Remember that suspicious Chinese woman who trespassed at Mar-a-Lago in 2019? So do we.)
However, would sleepy Joe and his administration really do something so stupid? After all, the only person who seems to be benefiting from the raid is, ironically, President Trump himself!
So, is Trump playing 5D chess, or is there something else going on? ♟️🤔
Theory #2: This entire event was 100% theatre and it was aimed at manipulating people's perceptions.
Here's what OffGuardian had to say on the matter (short and sharp, just the way we like it here at NBW):
"It's aimed at convincing the increasingly lost and bewildered US anti-establishment that Trump is on their side. It's aimed at corralling and controlling potential resistance. Trump is just another puppet. If he's being set up for another term it's because the Powers that REALLY Be find him useful."
Adding to the "theatre" aspect of all this, is the fact that the raid was carried out on a very significant date – the day of the 48th anniversary of President Nixon's resignation! And to add a little occult flavour in there, the date of the raid (08/08) was also the opening of the Lion's Gate in astrology.
So yeah, make of that what you will, but our opinion is that the date was no accident, in other words, it was carefully planned to occur that day.
Oh, and if that's not enough, the judge who approved the warrant for the raid has connections to… you guessed it… Jeffrey Epstein 🤦‍♂️
Speaking of Epstein…

Uh. Yeah.
It's hard to know what to think. And when you add in Trump's connections to Nixon, Roy Cone, and yes, the deepstate UFO file, things get even murkier.
But we don't like to leave you high and dry here at NBW, so if you want to dive into all this a little bit deeper, we recommend this interesting discussion between the "Dark Journalist" and researcher Dr. Joseph Farrell.
---
Epstein and "ze young global leaders"
Independent journalist, Whitney Webb just released a section of her new book titled "Leslie Wexner's Young Global Leaders" and it's worth careful examination.
In the article, Webb explores "the Wexner Foundation's origins and the ties of Leslie Wexner's philanthropy and Jeffrey Epstein to Harvard as well as the now infamous Young Global Leaders program of the World Economic Forum."
If you didn't know, the World Economic Forum (and it's "Young Global Leaders" program) wasn't simply the brainchild of Dr. Evil Klaus Schwab, but was actually born out of a CIA-funded Harvard program headed by Henry Kissinger! 🤯
I know, I know. The CIA, Harvard, Kissinger, the WEF, Schwab, Epstein, Wexner? It's like the cast of a bad Netflix documentary…
---
WHO pushes pandemic treaty
GlobalResearch reports that:
"Ongoing talks to formulate a new or revised "pandemic treaty" are building on the existing international framework for global pandemic response, the WHO's International Health Regulations (IHR), considered a binding instrument of international law."
Basically, the WHO wants to increase its power, and establish itself as the centralized authority on world health.
According to Dr. Joseph Mercola, such a treaty would grant the WHO "absolute power over global biosecurity, such as the power to implement digital identities/vaccine passports, mandatory vaccinations, travel restrictions, standardized medical care and more."
Most Western members states have been supportive towards the proposed treaty, but so far agreements have been blocked due to concerns stemming from a number of non-western nations (of which China and Russia are included).
And there's more…
In late June, the World Bank announced the creation of a $1B fund that will "finance investments in strengthening the fight against pandemics" and "support prevention, preparedness and response … with a focus on low- and middle-income countries."
The agreement follows the 2019 strategic partnership between the UN and the World Economic Forum, to "accelerate" the implementation of the UN's 2030 Agenda goals.
In other words, the World Bank, WHO, UN, WEF and other large corporates (such as MasterCard) are teaming up to promote digital surveillance and accelerate the development and adoption of biometric IDs (vaccine passports). Oh boy!
---
💊 Red pill: Unprecedented spike in VAERS reports

The above graph shows VAERS reports by year with a massive spike in 2021 and 2022. VAERS is the "Vaccine Adverse Events Reporting System", which is used to catalog vaccine related adverse events.
"Ever since the mRNA Covid jabs were rolled out, VAERS reports jumped an order of magnitude. Considering that VAERS is a passive, post-marketing surveillance system with only ~1% capture of the real extent of adverse events, there are potentially 100m+ adversely affected, with as high as 2.9m dead from the jabs."
(Source: GreenMedInfo. Graph accessible here.)
---
Tidbits
---
Meme of the week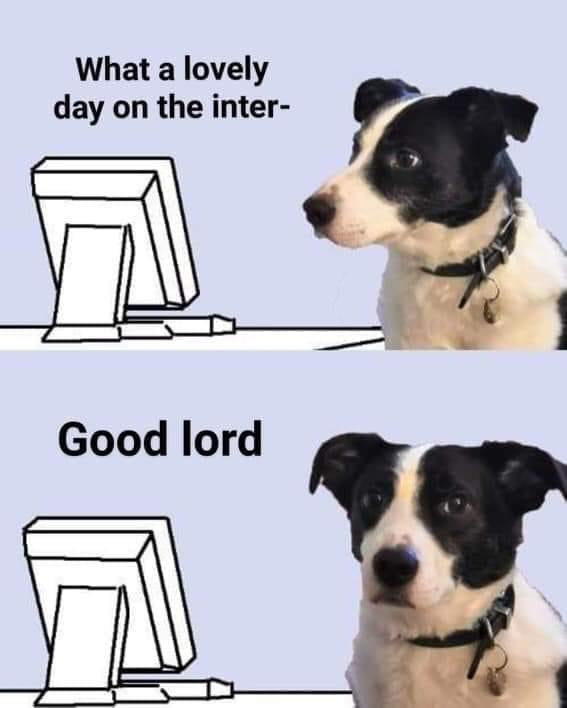 Sometimes we all need to disconnect for a bit… 🤣
---
Help us grow! 🌱
Help us grow by sharing the newsletter.
or share this link with others!
---
What did you think? Help us to improve!
With your feedback, we can improve. Click on a link to vote:
---