---
Welcome to NewBraveWorld, the newsletter that takes the best ingredients from the alternative media and bakes you a delicious treat every week.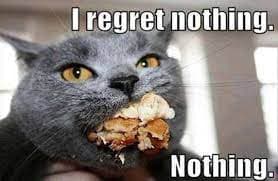 In this edition:
A united front: #TrudeauMustGo and #FtheWEF hashtags go viral.
Introducing the "planetary health diet": Is it really good for humanity?
Sustainable Debt Slavery: The shocking truth behind the UN's "sustainable development" policies.
💊 Red pill: The polar bears are thriving (despite what David Attenborough says!)
Tidbits: Russia may use Bitcoin for international trade, similarities between Covid and 9/11, more experts question climate change, US inflation soars, and more.
Meme of the week
Let's get into it… 👇
---
#TrudeauMustGo hashtag goes viral after #FtheWEF
It's been a wild week for all those on Twitter as two hashtag campaigns have seen massive support. The first #FtheWEF, was started by UK Entrepreneur Matt Gubba and his new nonprofit, The International Liberty Forum.
The aim of the campaign was to send a message to the WEF – We're not onboard with your Great Reset agenda!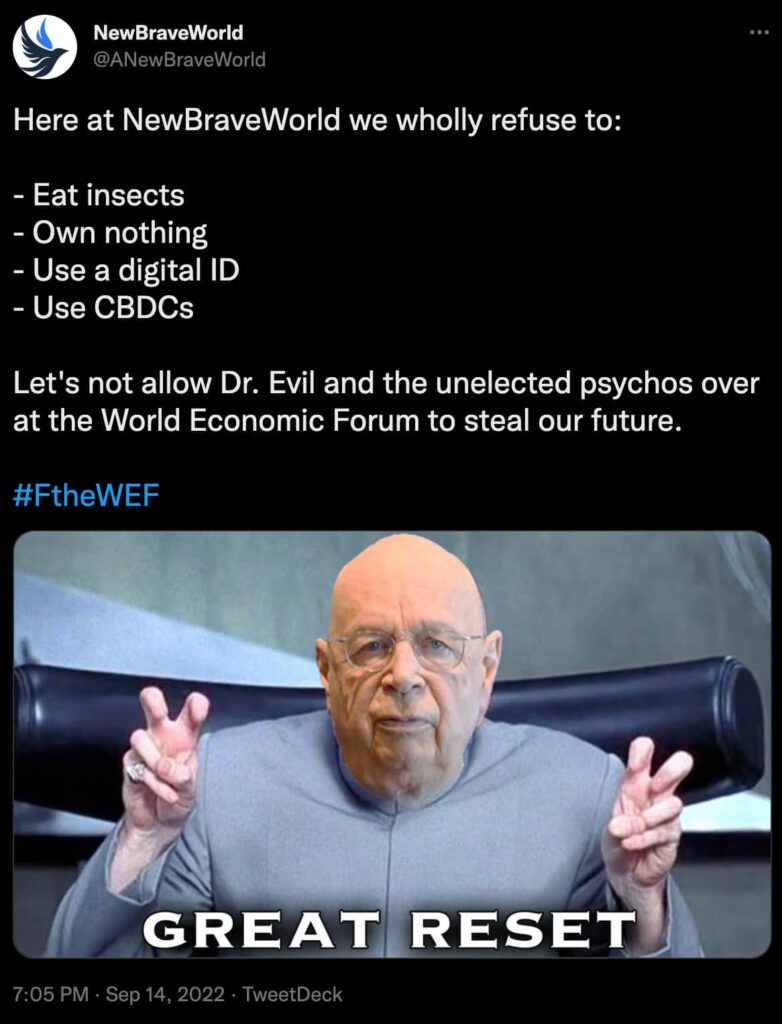 The campaign was a huge success with thousands of people tweeting the hashtag in show of their support. In fact #FtheWEF was trending among the top 5 Twitter hashtags in the UK!
The second campaign, #TrudeauMustGo, has recently taken Twitter by storm, with thousands of Canadians Tweeting out their displeasure with Prime Minister, Justin Trudeau.
Users are sending Tweets where they describe themselves, say who they are, what they do for a living, and include the phrase "Justin Trudeau thinks I'm a problem and that I hold unacceptable views," with the hashtags #TrudeauMustGo or #TrudeauHasToGo.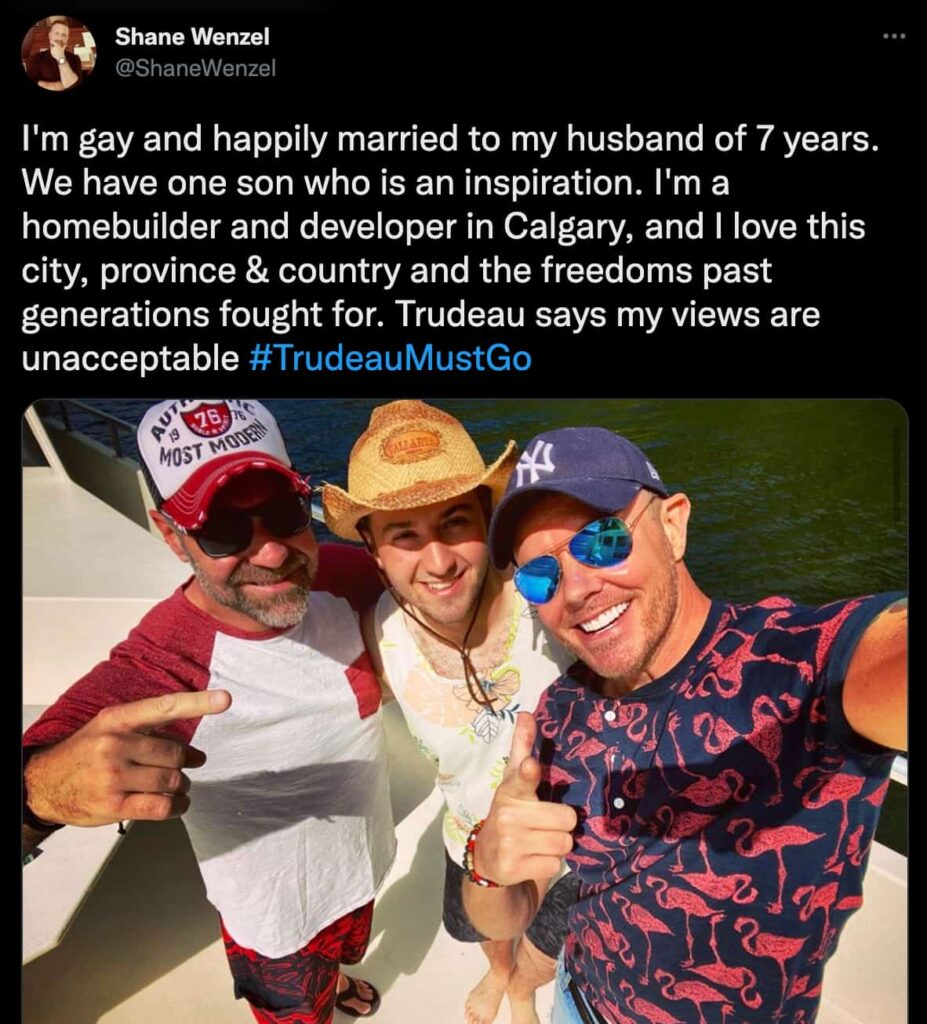 The hashtag has been trending at #1 in politics. Even gold-medal winning olympic figure skater Jamie Sale got in on the action. Her post has received over 5,000 retweets and over 20,000 likes!

Go Canada, go! 🇨🇦
---
Introducing the "planetary health diet": What is it really?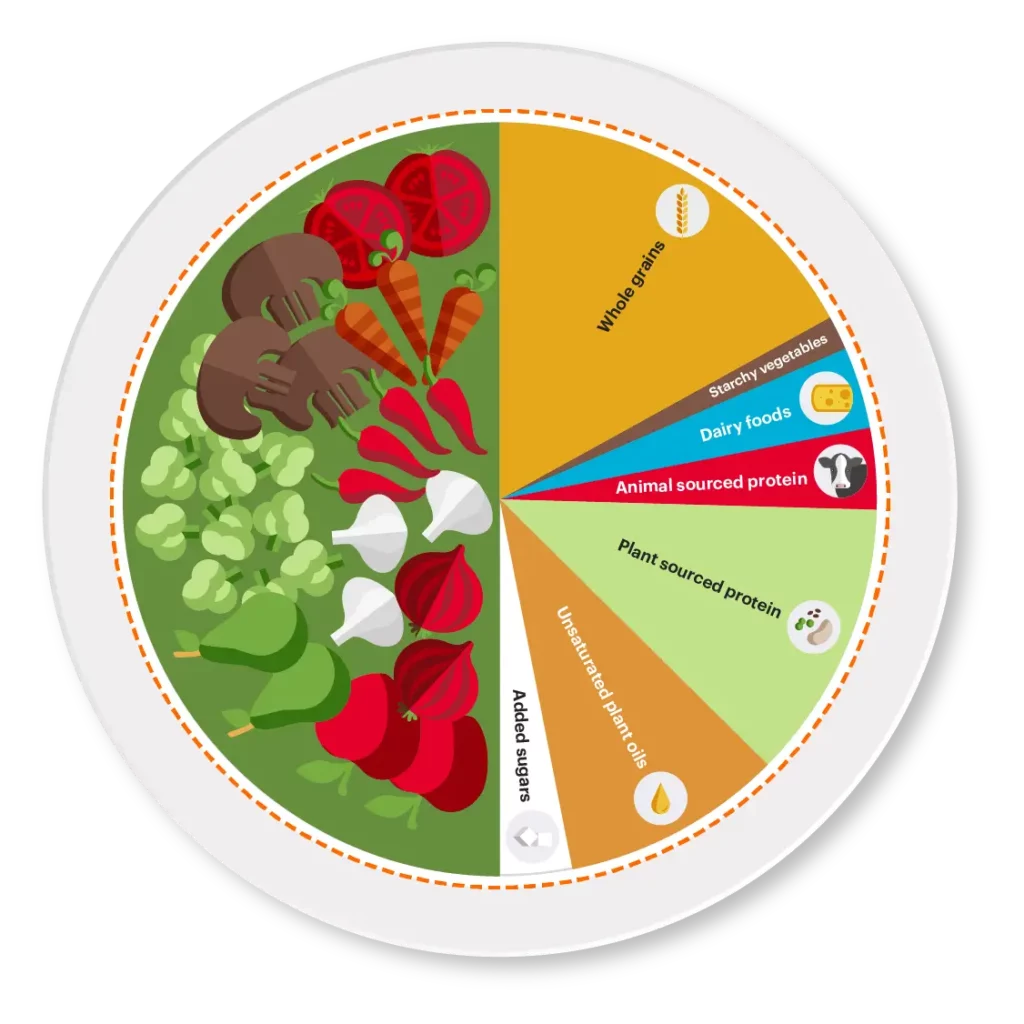 The EAT Forum, a "science-based global platform for food system transformation", has developed a new "planetary health diet", which they claim will benefit people and planet.
The EAT Forum was cofounded by the Wellcome Trust, one of the biggest funders of pharmaceutical medicine in the world!
At first glance, the diet seems reasonable, calling for greater consumption of fruits, vegetables, legumes and nuts – all healthy and nutritious options!
However, once one looks deeper, some disturbing (and familiar) themes are revealed, for the diet also entails
cutting meat and dairy intake by up to 90% and replacing it with foods made in laboratories, along with cereals and oils, most of which are now genetically engineered.
The EAT Forum is simply another player in the attempt to usurp control of the global food supply – handing control to private corporations, eliminating choice, and promoting synthetic food – all in the name of "sustainability".
Fruits ✅ vegetables ✅ legumes ✅ nuts ✅ seeds ✅
lab-grown meat ❌ genetically engineered food ❌
---
The shocking truth behind the UN's "sustainable development" policies
In a new series of articles, Iain Davis and Whitney Webb explore how the UN's "sustainable development" policies do not promote "sustainability" and instead aim to trap nations in a new, predatory system of global financial governance.
The UN's 17 Sustainable Development Goals, or "SDGs" are part of their 2030 agenda which seeks to create a "shared blueprint for peace and prosperity for people and the planet, now and into the future."
As noted Davis and Webb, however:
Many of these goals sound nice in theory and paint a picture of an emergent global utopia – such as no poverty, no world hunger and reduced inequality. Yet, as is true with so much, the reality behind most – if not all – of the SDGs are policies cloaked in the language of utopia that – in practice – will only benefit the economic elite and entrench their power.
The UN policies reveal an agenda of control: trapping developing nations in debt in the name of "sustainability", financialising nature through "natural asset companies" and the further blurring of the lines between public and private institutions.
It is a global strategy to extend the reach of global financial institutions into every corner of the economy and society. Policy will be controlled by the bankers and the think-tanks that infiltrated the environmental movement decades ago.
---
💊 Red pill: The polar bears are thriving (despite what David Attenborough says!)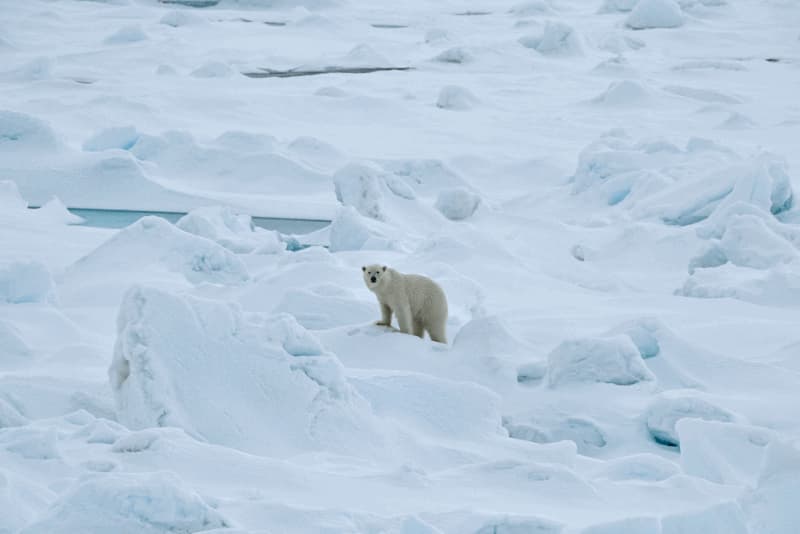 Sir David Attenborough and his crew filmed the first episode of "Frozen Planet II" in Svalbard and warned that less summer sea ice is threatening the polar bear population.
However, according to Dr. Susan Crockford, zoologist and expert on polar bears, this is nothing but false climate propaganda! 🐻‍❄️
According to Dr Crockford, the BBC/Attenborough agenda demands a certain message be told about climate change, and the people involved are "not about to let scientific facts get in their way". She believes that the programme is calculated climate change propaganda marketed as entertainment.
In fact, recent research shows that the polar bear population in Svalbard is thriving!
Attenborough also claimed that Arctic summer sea ice could all be gone by 2035. This prediction was made based on a computer model (now where have we heard that before? 🤔)
---
Tidbits
---
Meme of the week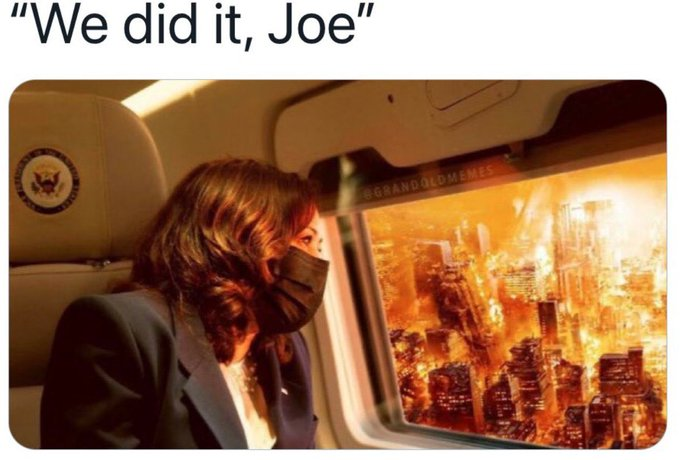 🤣🤣🤣
---
Was did you think? Help us to improve!
With your feedback, we can improve. Click on a link to vote:
---
Help us grow 🌱
Help us grow by sharing the newsletter.
or share this link with others!